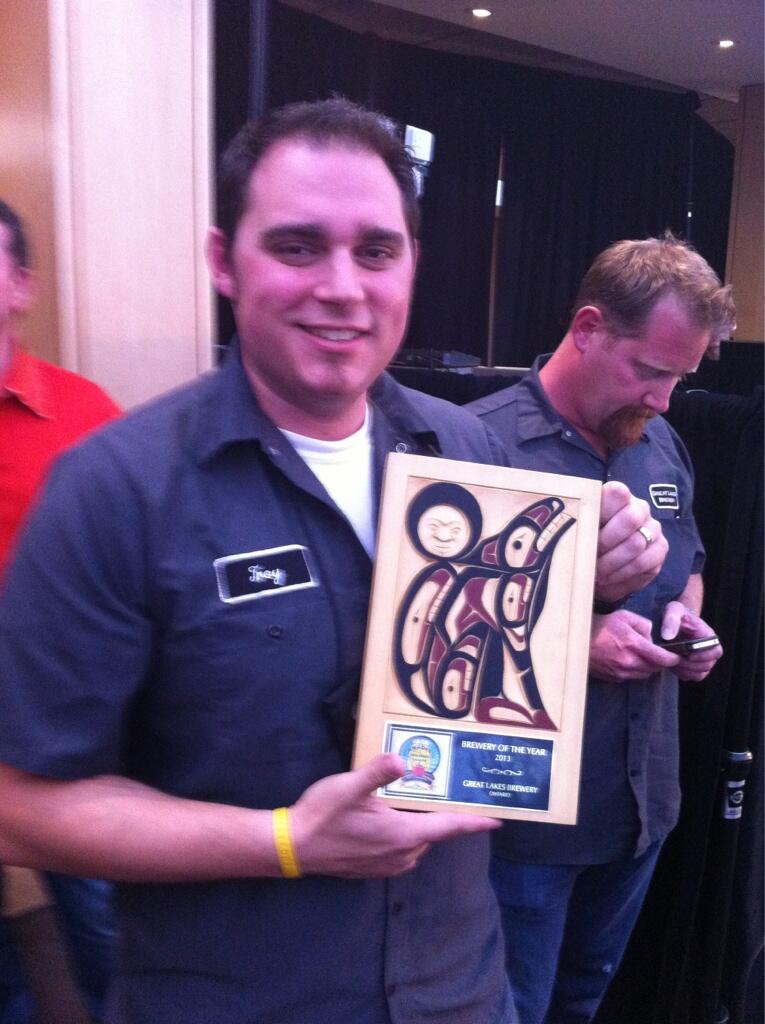 Two more updates to the list of 2013 Predictions:
A big congratulations to Great Lakes for being named Brewery of the Year at the Canadian Brewing Awards! Great Lakes would have been on top if I had done the tiers for 2013, so this win was not a surprise but Great Lakes definitely earned the award. Congrats to all the other breweries that took home hardware. (Photo of Troy Burtch with the award from the Great Lakes Twitter feed.)
The barrel aging trend continues to grow as Cameron's released the Obsidian, an Imperial Porter aged in rum barrels, into LCBOs across the province. Distribution is quite large (as it was with the Flying Monkeys Matador) so it will be interesting to see how quickly these premium products sell out.
While my prediction of the Jays making the playoffs seems likely to be a dud, hopefully the Leafs can pull out one more game tonight against the Bruins. Win or lose, it has been a good season/series and the youngest team in the NHL should be fun to watch for years to come. GO LEAFS GO!